About Us
Dependable Electrical & General Contracting Services
Bay Electric Co., Inc. is a private electrical, general contracting and utility contractor company that constructs, services and provides reliable power solutions to mostly commercial, healthcare and utility companies. Our Service Department also specializes in electrical and generator installations, replacement, repairs and temporary power rentals for all types of customers, including residential customers.
Since Bay Electric Co. first opened its doors nearly 60 years ago, our company has shown to be one of the most trusted electrical service companies in the Virginia. We always strive to do as much to obtain our customer's trust and offer a better customer service experience which results in the reward of repeat business opportunities. Over the years our business has successfully risen to the challenges and has become one of the most diverse companies in our area as an electrical contractor, general contractor, utility contractor, generator service company, and now we have grown our renewable energy portolio.
We are proud to be a Minority-owned Contractor and our past experience as a SBA 8(a) Contractor has resulted in our company growing into a successful General Contracting company helping other minority-owned businesses, socially and allowing them to become solid competitors in the federal construction and vendor marketplace. Our alliances with other disadvantaged businesses in the 8(a) program helped us create joint ventures with larger and smaller established businesses that we continue to grow with today. We can take on mostly any size project with our aggregate bonding capacity of $100 Million.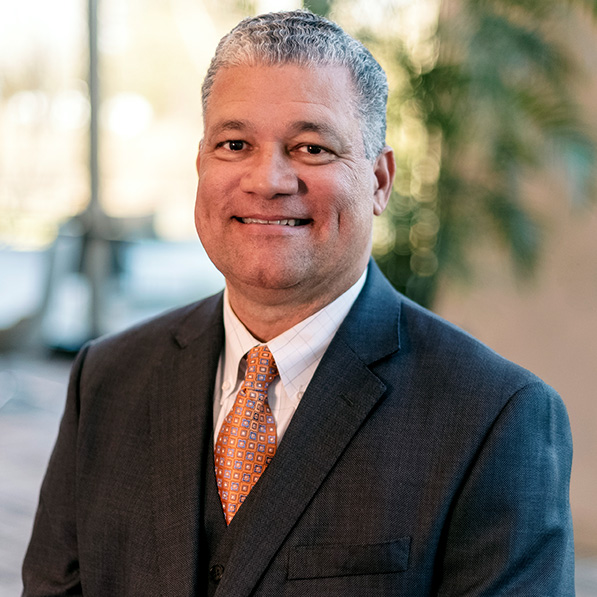 In 1964, Lawrence "Pee Wee" and Shirley Culbreth founded Bay Electric Co, Inc. The company did mostly commercial and residential service work in the Hampton Roads area of Virginia. After over 30 years of having a successful business, Pee Wee and Shirley decided that they wanted to retire.
In 1997, John F. Biagas and his family were relocating from northern Virginia, and they met the Culbreths when looking for a new house in the area. John, was already an experienced master union electrician, already looking to start his own company, so he decided to purchase the already established Bay Electric Co. from the Culbreths.
With the help of his brothers by his side, John decided it was time to expand the company's operations to include larger scale jobs where his expertise would give Bay a strong advantage in the marketplace. The company began bidding and doing larger commercial projects that included design-build services, general construction, and engineering services for new and existing customers.
Although the name Bay Electric Co. exemplifies a discipline that our Bay Team focuses on with precision and quality workmanship, today we operate as a full-service electrical, general and utility contractor capable of managing a wide range of construction projects. Since John's acquisition, our company has been proud to have grown and graduated as an SBA 8A General Contractor capable of choosing which multimillion-dollar electrical, general construction, utility and development projects that best fits our expertise and experience.
They really go above and beyond when it comes to their customers. I would definitely call them first for anything having to do with your generator.

- Mark T.

I ended up getting a complete education on what was required for a home like mine as well as guidance on how to save money. They assisted me in getting a gas line installed at my home and made the entire process seem effortless.

- Marion L.

There customer support has been outstanding and whenever I have questions they gladly answer them. I will buy more of my power equipment from them!

- John W.

Very nice people and very eager to help they are still working on my problem but I have all the confidence that they will figure it out very pleased with my experience.

- Earl P.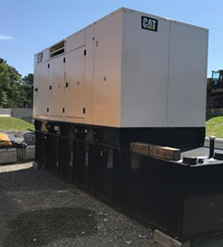 In business, sustainability refers to doing business without negatively impacting the environment, community, or society as a whole. The effect our business has on the environment and society is always at the forefront of our decision making. Not every business can prove, like we can, that they are constantly involved with reducing their community's carbon footprint, helping educate and better the local workforce, and providing more opportunities through employee inclusion and diversification.
Bay Electric Co. is proud to say that we have definitely reduced the carbon footprint in our community with our Solar PV system powering our office and warehouse buildings since 2010. We focus on recycling building materials on every project that we can (such as concrete, asphalt and wire). We also recently installed Electric Vehicle (EV) chargers at our main office for our customers, employees and our future electric vehicle fleet.
Give us a call at 757-330-5300 or use our contact form to schedule your free consultation.
Bay Electric Co. and our owner, John Biagas, are committed to investing in the communities where we work and live. John's story of growth, development and giving has followed him from his hometown of Lake Charles, Louisiana to the Hampton Roads area of eastern Virginia.
By working with and sponsoring programs for the Hampton Roads Workforce Council, New Horizons Regional Education Center, Virginia Values Veterans (V3), the Boys & Girls Clubs of Virginia, and the Associated Builders & Contractors of Virginia (ABC-VA). We understand our community's workforce needs and always try to help enhance the future of our company, our local youth and those that are focused on obtaining a career in the skilled trades.
We also understand that our projects provide employment and training for the community, and open the door of opportunity within the trades and construction management fields. We are dedicated to ensuring that community residents, veterans, minorities and females, gain opportunities that can lead to a successful career in our industry just like John and his family was given.
Our management is constantly engaged with our Hampton Roads community in order to understand their needs so we can best formulate a better hiring plan to obtain quality people but also give those less fortunate a chance. We are proud of our own 8A Minority Mentoring Program that builds effective working relationships between leaders of new construction companies and emerging small disadvantaged businesses in our area. These relationships benefit not only M/W/DBE' entrepreneurs in our area but it benefits our community as a whole.
Bay Electric's main office is located in the east end area of Newport News, Virginia. In 2018, our city recently received a $30 Million federal HUD Grant for redevelopment in our existing neighborhoods and Bay Electric Co. played a critical role in sponsoring part of an outreach center (Brooks Crossing) for youth and adult education programs in our community.
With the vision and partnerships of John Biagas, Bay Electric Co., Inc., the City of Newport News and Mark Turner Construction, our team invested in the renovation and adaptive reuse of the historic Whittaker Memorial Hospital into the Whitaker Place Apartments. The Whitaker Memorial Hospital was founded in 1908 to serve the African-American population of Newport News. The hospital was built by African-American physicians and designed by African-American architects. It was originally housed in the James A. Fields House, then in a frame hospital built in 1915 before this building was constructed in 1943. The hospital closed and sat dormant and abandoned since 1985 but thanks to our teamwork, Whitaker Place now has 67 modern and affordable housing apartments.