Virginia Generator Services
A power outage can be more than just an inconvenience—it can be catastrophic. Even a short outage can result in significant amounts of lost data, lost time, lost inventory, and even lost opportunity. To make matters worse, outages are unpredictable, and can last anywhere from a few seconds to as long as a few hours or even days in extreme cases. That's a long time for your property to go without power, and a long time to be unable to continue your daily activities.
At Bay Electric, we understand the threat a power outage can provide, and we're here to help you avoid the threat with a reliable and easy-to-use form of backup power: a standby generator. We're proud to be one of the region's Generac Authorized Service Dealers, meaning we offer comprehensive installation, repair, maintenance, and diagnostic services for these industry-leading products. Whether you're looking to protect your home from an outage or keep your business online in a blackout, we offer customized and dependable services that both give you the power you need and keep it available for when you need it.
Reach out to Bay Electric if you're interested in installing a Generac standby generator system for your property. We offer both residential and commercial-scale generators and match every system we install to the property it will serve for best results.
Commercial Standby Generators in Virginia & Beyond
A standby generator is a generator system that is always ready, waiting, and primed to fire up in an instant should the power go out. As their name implies, these generators normally sit "on standby," until they sense an outage in the grid. At this point, their ignition system turns the generator motor on and within moments they begin to supply the property with emergency power.
Most residential standby systems are powered by either natural gas or propane, meaning they don't need to be manually refueled every hour or so. They are also far quieter, making them more tolerable to run for longer periods of time. Commercial-scale generators may also be natural gas powered, though some models are also powered by a supply of diesel fuel. These systems can supply up to two megawatts of power, ensuring that even power-hungry properties can be brought back online in almost their fullest capacity. If you need more than two megawatts to power your property, Generac's Modular Power Systems offer a cost-effective way of splitting your electrical load over multiple generators without sacrificing efficiency.
Has your generator stopped working? Has its ignition system failed its most recent test or the system struggled to sense outages? You can't afford to trust a generator you aren't sure will be there for you, so reach out to Bay Electric right away. We proudly offer world class services for Generac products as well as units from other major manufacturers as well. Whatever is preventing your system from working properly, we'll get to the bottom of it and restore its function so it continues to keep your power supply safe and stable. We even offer inspections, troubleshooting, and service agreements! Put your generator's condition in our hands and rest assured it will be there for you when you need it.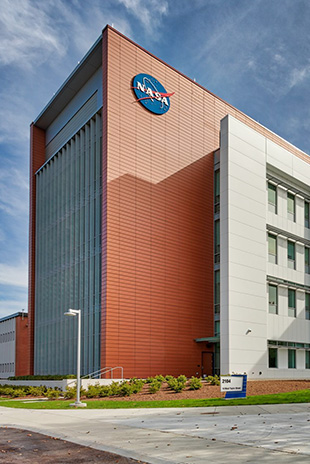 Our Reviews
Proven Record of Success
Very nice people and very eager to help they are still working on my problem but I have all the confidence that they will figure it out very pleased with my experience.

- Earl P.
A generator installation project is something that needs to be done professionally for best results. Not only do these generators need to be properly configured and integrated into your electrical system, but they also need to be securely placed in a permanent location and connected with infrastructure lines that need to be run (typically underground). Whether you're installing as a part of your new construction project or looking to futureproof your business by integrating an emergency generator now, trust Bay Electric to get the job done. We proudly employ team members certified by the National Cable Splicing Certification Board, NABCEP, and SWAM, among other commercial electrical designations.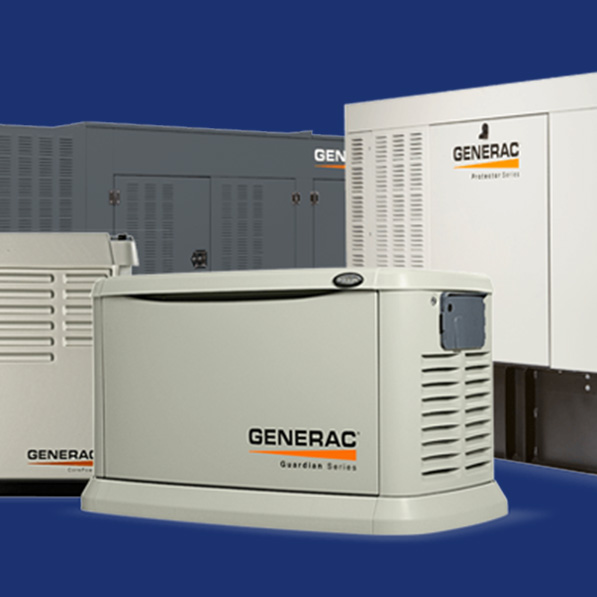 Residential Generator Services
A generator can help your home avoid the pitfalls of a power outage as well. Whether you're looking to keep your appliances running or maintain your home's ability to operate in full, talk to Bay Electric to learn more about the great Generac residential standby generator systems we can install for you.
Choose Bay Electric to be your portable power experts! Reach out to us to discuss your project or to learn more about our available generator options from Generac.
Ready To Get Started?
Contact us using our contact form or give us a call at (757) 330-5300.